Unearthed: the world's oldest dog. He died 18 thousand years ago, approximately. Thereby hangs a tail.
29 November 2019
Its fur, nose and teeth all remain intact.
It may possibly 'only' be a wolf-cub, according to researchers, but it looks remarkably like a puppy-dog. Scientists say the animal actually may be neither one thing nor the other – an evolutionary link between wolves and modern canines.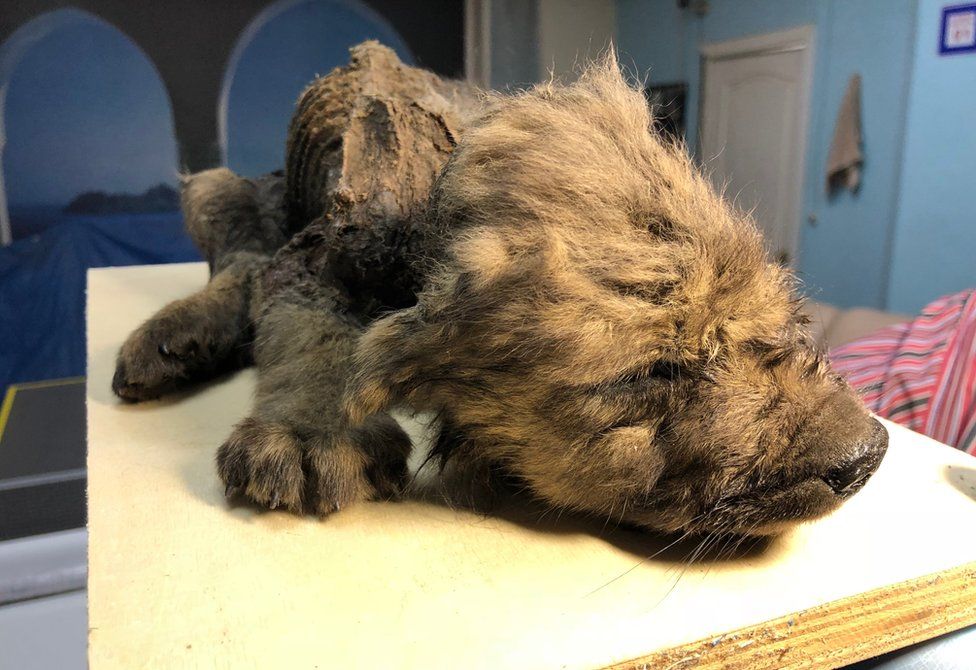 Researcher Dave Stanton at the Centre for Palaeogenetics in Sweden said it could be an ancestor of both types of animals.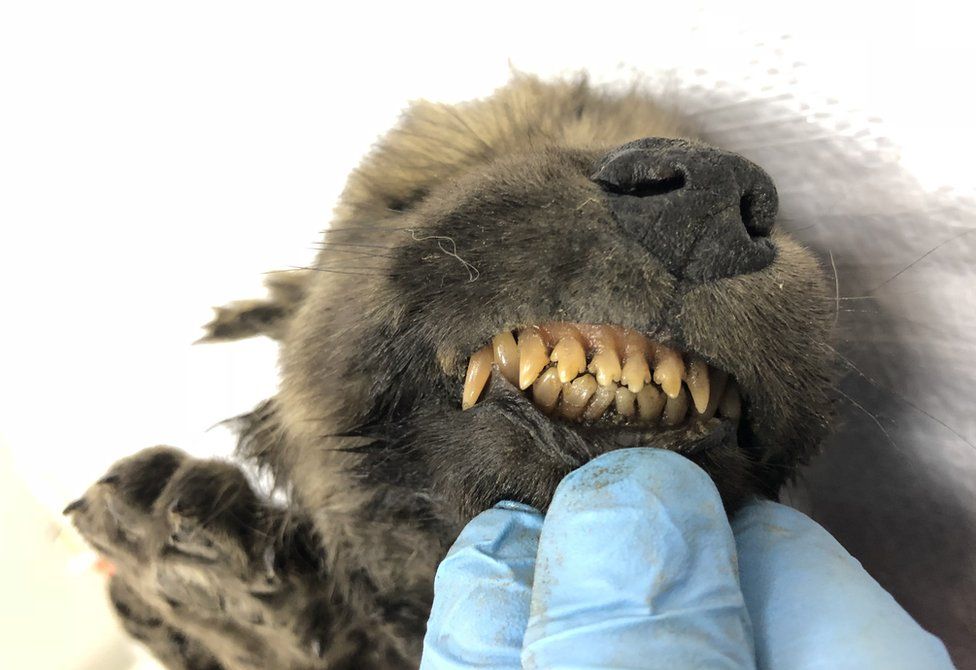 Genome analyses showed that the puppy was male. He has been named "Dogor", which means "friend" in the Yakut language. It is also a pun: meaning it is a "dog or…"
Modern dogs are believed to be descended from wolves, but there is debate over when dogs were domesticated.
Dogs could first have become domesticated between 20 thousand and 40 thousand years ago.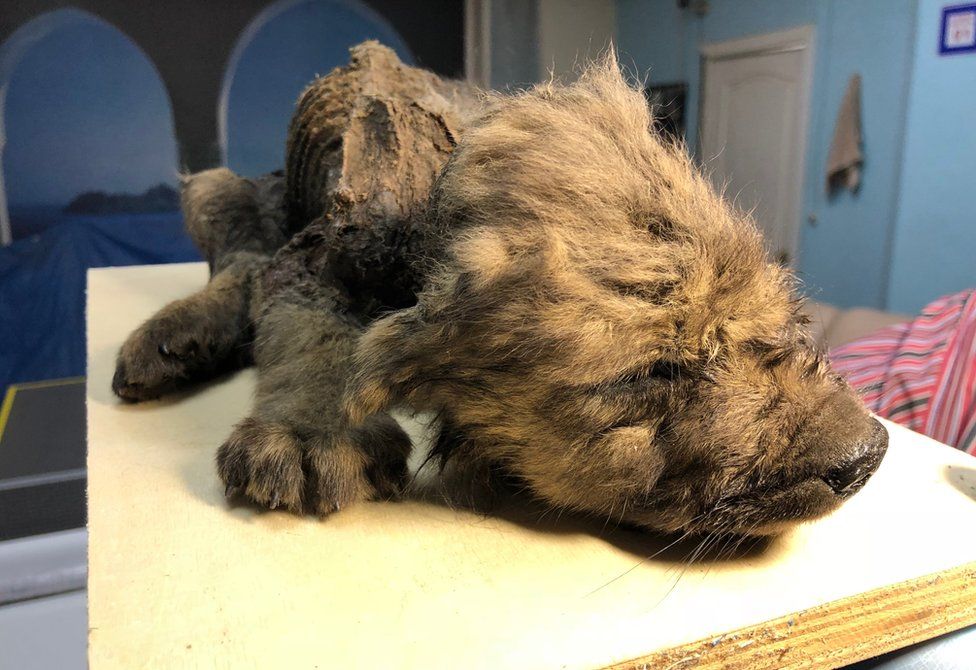 The Centre has the Europe's largest DNA bank of all canines from around the globe, yet in this case they couldn't identify it from the first try.
'This is intriguing, what if it's a dog? We can't wait to get results from further tests,' said Sergey Fedorov from the Institute of Applied Ecology of the North, part of the North-Eastern Federal University in Yakutsk, capital city of the Sakha Republic, Russia, located about 450 kilometers south of the Arctic Circle. He took these photos.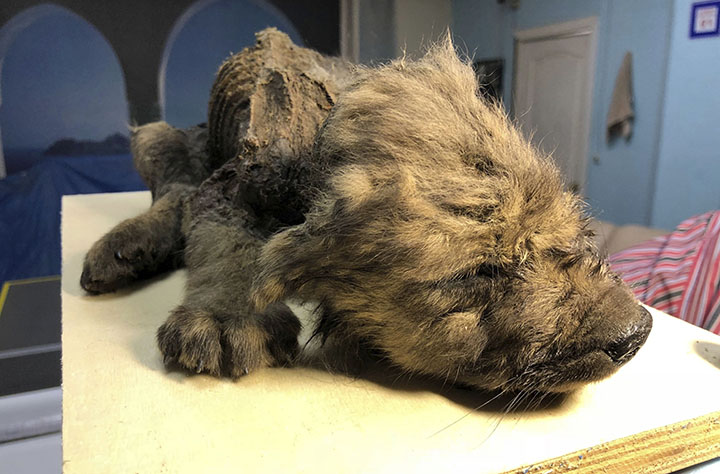 ---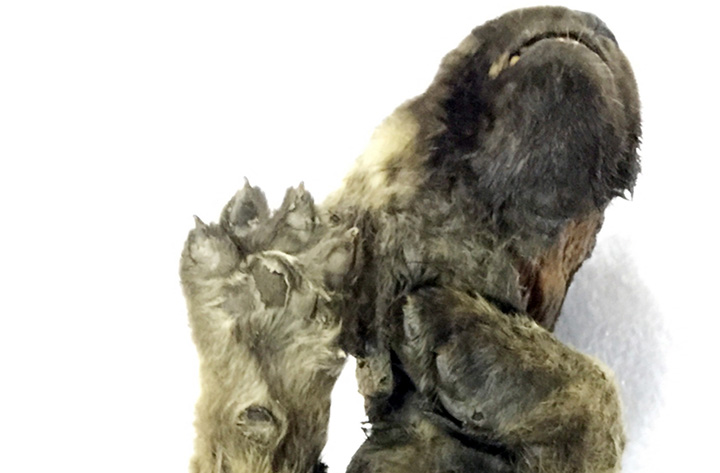 ---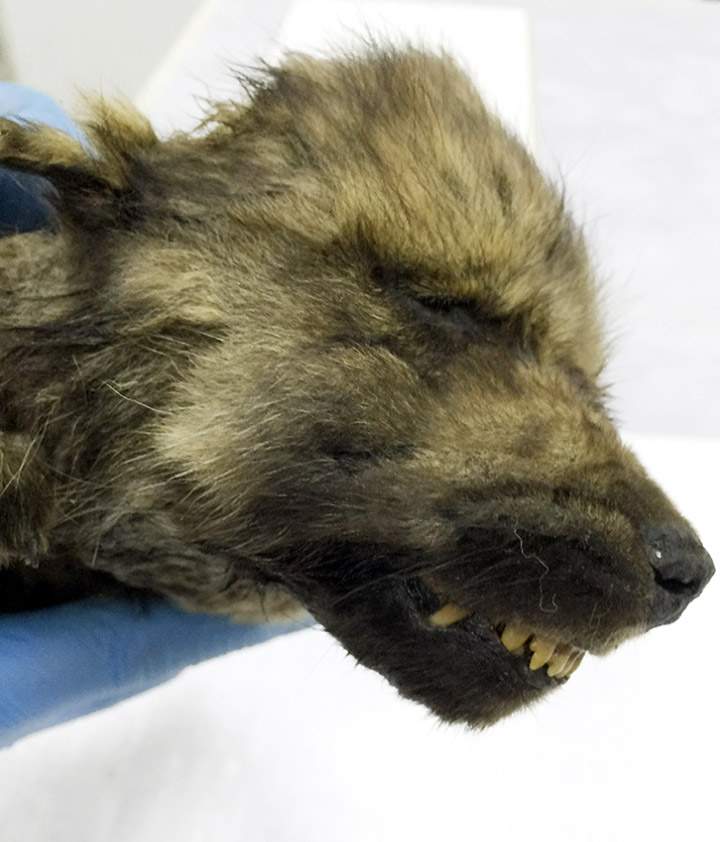 ---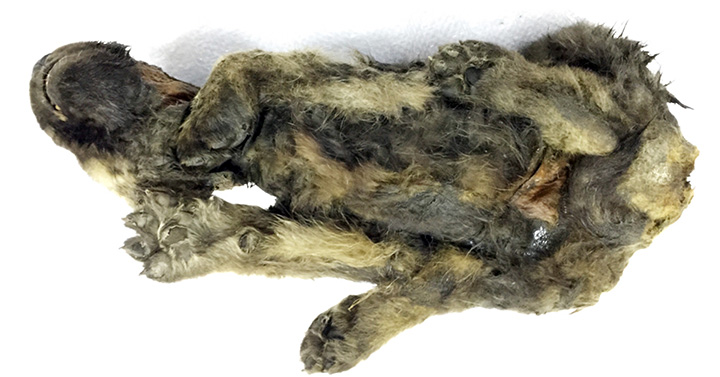 Amazingly preserved puppy with its whiskers, eyelashes, hair and velvety nose intact puzzle scientists. Pictures: Sergey Fedorov
---
Swedish scientists sent out a excited tweet, declaring: 'It's 18k years old! So far, we have sequenced its genome to 2X coverage. But we still can't say if it's a wolf or a dog. Maybe it's the common ancestor? More sequencing needed!'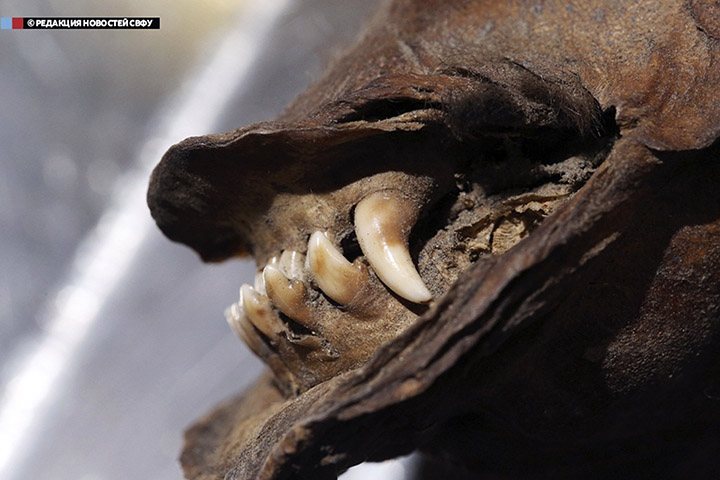 ---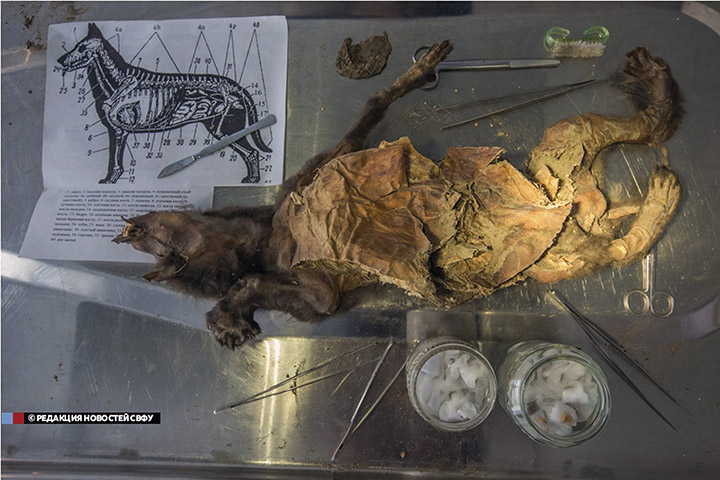 ---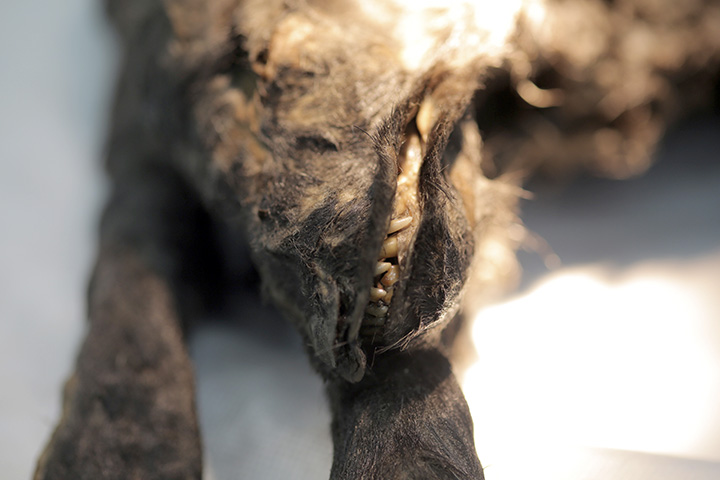 Other puppies discovered in Yakutia. Photos from North-Eastern Federal University.
---