Joe Root. Is he the root cause of his country's Test cricket troubles? He's England's best batsman, but seemingly naïve as captain about tactics and team selection, and about his batting decisions when his team's in trouble. Painfully so.
20 December 2021
He's ranked number one in the world for his Test cricket batting. And he's scored more than a thousand runs more this calendar year than any other English Test batsman. But Joe Root has shown he's naive as a captain or even, to be more blunt, foolish as a batsman.
In the final overs of a crucial Day Four of the five-day Second Test in Adelaide, South Australia, Root was trying to lead his side to a draw, and was batting nicely. He was then struck, as the polite phrase goes, amidships by a 140 mile per hour delivery from an Australian fast bowler.
As he lay spread-eagled and hurting badly, he got the usual on-field treatment from the team physiotherapist, amid a degree of not-too-suppressed amusement or even mocking from the bowler Mitchell Starc and other opponents. It turns out that Root had been hit in the practice nets that same morning — when he was not even wearing a protective box, which is standard and essential for any batsman. Why had he failed to use a box — surely extreme negligence?
Now Root, in the match itself, was struck in the same sensitive area again, and it can still hurt He had every right, under the laws of cricket, to leave the field and hand over the batting to a new batsman. There were fewer than eighteen balls remaining. Root could then have "retired hurt" and resumed his innings the next morning, when another batsman was out.
That would have been a far better ploy, ensuring a return on the final day, when conditions would have been far better. In the sunshine rather than under the tricky lights of this day-night match. Yet he batted on, possibly through a display of misplaced machismo. Even when facing Starc again in the second-last over of the day, he chose to take a second run, off two successive balls — when an injured or struggling batsman could have chosen to take just a single and allow the uninjured and top-class Stokes to negotiate as many deliveries as possible.
Root had already been injured in the first innings by being struck painfully in the ribs, and that seemed to have been why he was unable to take the field at the start of the fourth day when his team were fielding. He did come on relatively soon though, only to experience a pummelling by the Aussie batsmen, who amassed a cumulative lead of 468, before his opposite number, the ultra-competitive Steve Smith, declared the innings closed. (That set England a total to chase for victory that has never been reached by a Test side batting last, when the pitch becomes progressively less even and more conducive to spin-bowling.)
A photograph reproduced by ESPN gives more than a hint that Root might again have not been wearing a (suitably shaped plastic) box, worn inside his pants, in his crucial Test-match second innings. It seems most unlikely, but take a look.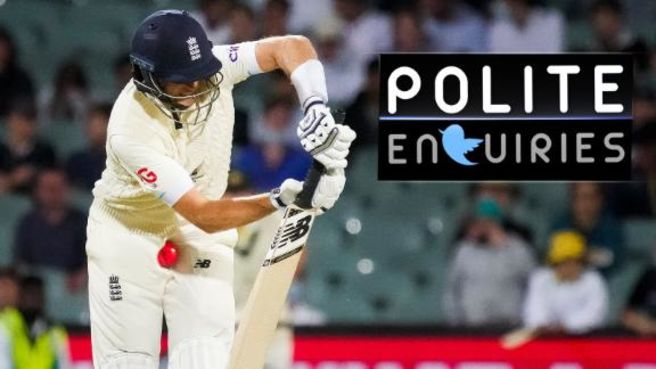 Former Australian skipper Ian Chappell criticised Root's decision-making, including team selection and bowling plans. "It's not that Root's team dislike him – on the contrary – it's just that he has taken so many poor decisions, they must be thinking, 'Oh no, not again' ," said Chappell.
And, like most experts, he condemned Root's decision to bat first in the First Test when the wicket was unusually grassy and green under a cloudy sky when the shiny new ball swings and bounces. England's opening batsman was clean-bowled around his legs by a swinging delivery from the very first ball of the match, and the team plummeted to a very low total.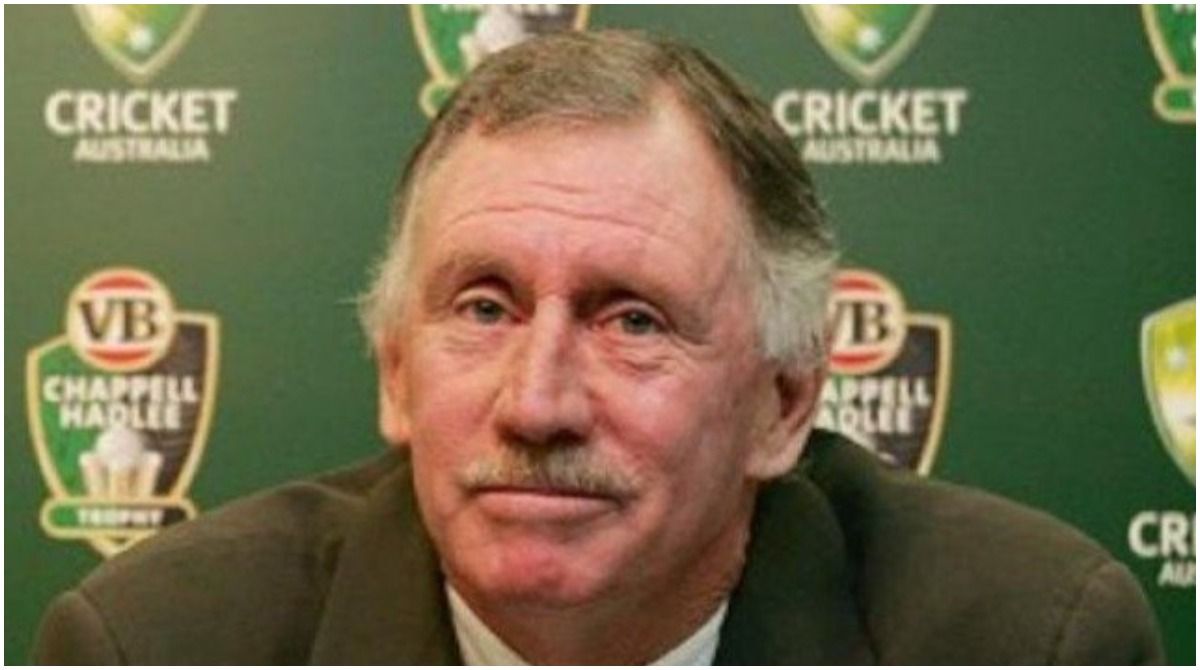 "What is the opposite definition of excellent leadership? There's a good chance it can be summed up by Joe Root's captaincy," Chappell told ESPNcricinfo.
"Root is an excellent batter but a poor captain… it would not be unfair to describe him as an ordinary and unlucky captain.
"It showed again at Adelaide Oval that misfortune follows Root's team around. The England bowlers beat the bat regularly but had little to show for their honest toil.
"However, the England selectors' tolerance of mediocrity was also on view when Jos Buttler, who is far from their best keeper, was again chosen and made yet more inexcusable blunders.
"No amount of blustering bluff at press conferences can cover up for the selection mistakes that have been made by England," said Chappell. He may also have been referring to the non-selection of England's top two pace bowlers of the last decade and more — Jimmy Anderson and Chris Broad, in the First Test, and the inclusion of a mediocre spin-bowler instead — who was them hammered by the Australians. Also, in the second Test-match, the express paceman Chris Wood, who had impressed in the previous match, was omitted.
Chappell added: "Root had to find a way to be ahead in the Adelaide Test if England were to surge back into the series. Unfortunately, they again let the opportunity slip with some questionable bowling and even more negative tactics."
It would be cruel to say the England captain is the Root cause of all the team's troubles — defeated twice out of two in a five-match series. But, despite his fine batsmanship, averaging over 50 per innings in this form of cricket, Joe needs really outstanding leadership when he is geographically and psychologically Down Under.