Another battle today in Arnhem. An Olympic boxer is trying to prevent more youths becoming violent jihadis. He had previously trained a jihadi terrorist. Accidentally.
22 September 2019
By Paul Martin
Orhan Delibas, who won a boxing sliver medal for Holland in the 1992 Olympics in Barcelona, does part-time work at a youth prison, believing that sport helps put errant young people back onto the straight and narrow.
At his gym, Delibas recalled: "At the prison the guards brought a young man to me. He was ranting: 'You're all racists. Liars!"
"I was shocked. I suddenly realised it was Mourat, the apple of my eye and an extremely promising boxer |I'd trained up till recently."
Mourat was destined, Delibas had believed, for stardom as Holland's up-and-coming hope for a boxing Olympic gold medal.
"You won a silver medal at the Olympics," the super-confident 14-year-old had told Delibas. "I'm gonna go one medal better. You were number two. I want to be number one. Make me a world champion."
Delibas, who had been born in eastern Turkey to a father who he says would literally beat him into shape, had been impressed by the youngster's overarching ambition and self-confidence. His young protege was soon training very hard at Delibas's boxing academy where I met him as he trained a group of teenagers.
We spoke in the town of Arnhem, famous for the World War Two heroics of British airborne troops, who, along with American forces, had so nearly held on to this quaint Dutch town despite the overwhelming force of German tanks and armour.
"I wondered: was Mourat's world tittle ambition 'a bridge too far'?'" Delibas told me. "I promised him blood, sweat and tears, like Churchill said."
Within four months, there were some worrying signs. Mourat started trying to grow his beard, but was so young he could only manage five strands on his chin. He also began bringing two other young men to watch the training sessions, wearing Arab-style tunics. One was his step-brother. When the step-brother stopped coming, Mourat said he had died. In fact his step-brother had already made his way to Syria.

Soon Mourat too was on his way out the country, after telling Delibas he was going to learn Koran in Egypt. But Mourat was intercepted by Dutch security who said he was actually heading for Syria, and he was brought to that youth prison.

Released after a couple of months, Mourat came back to the gym. "I want to start boxing again," he said, pleading with Delibas to give him a second chance. Delibas did.

The youngster saw Delibas as a father figure, asking him questions like: "How do you make love with a girl you fancy?" In fact, Mourat, now 17, soon had an arranged marriage, and a child. He and his wife would go on midnight training jogs, he said, as being a good Muslim she could not be seen running in public unless she was totally covered up.

He now wanted Delibas to teach him and four friends how to kick-box. While at the boxing academy, they "invited me to pray to Allah. I told him this is a gym not a mosque. Go pray at your homes."
Mourat, now 18,  started to tell his coach: "You need to accumulate some (good) deeds on earth quickly, to stop being barred from Paradise when you die."

Later, Delibas saw him in the street wearing a long jalabiya.  "I said to him: What's this outfit – are you going to a carnival?

"He just laughed – and asked me to donate some money. I expect he wanted to give it to his 'brothers' for 'the cause'."

A week later police arrested Mourat and six other young men from this town or nearby, and said they were all involved in a terrorist plot. They were accused of planning to open fire with automatic weapons and set off a bomb to kill people at a rock concert in our city."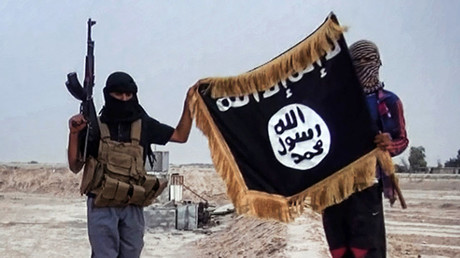 Mourat has been moved to a high-security jail.  Dutch security police reports state that the plot was probably guided from ISIS territory in Syria.  One of the alleged masterminds was said to be another radical from Arnhem – Yago Riedijk, who married the then 15-year-old Brfitish schoolgirl Shamima Begum.

"Yago was from a smarter part of town and as far as I know never came to the gym.  But all these Islamists knew each other," says Delibas. 
Indeed this town has produced a disproportionate number of jihadi fighters: Besides Riedijk, fighters inside ISIS territory have included Khalid Boulahdida and his sister, Marouane Boulahyani (known as the Jihadi Rapper), Jahid Saleh, Abdirashid Abdulle and Najib el Hammouchi.
Orhan believes the youths – including the youngster he trained – were misled by a modern culture of entitlement. "These kids think they have the right to become rich overnight.  Many of the kids around this poor part of town  do get some rich pickings by stealing.  The kids here just blame society – and that opens the way to poisoning their minds."

Delibas does not expect to see Mourat again – but at his boxing academy he's training up other youngsters to reach for the sky. He says: "Now I'm fighting a battle with the gloves off: to make sure none of my pupils ever again gets infected with this jihadi culture of death."