Miss Iraq may have her Iraqi citizenship revoked. Her crime: to criticise her country's human rights activities in a United Nations speech.
14 August 2019
The security committee of Iraq's parliament, with its pro-Iranian majority, would support removing the citizenship of Sarah Idan, Miss Iraq 2017, or banning her re-entry into the country, a senior lawmaker said.
Should the law allow it, his committee would back any decision to strip her of her nationality and keep her out of Iraq, a government-supporting newspaper Baghdad Today quoted Ali Ghamini as saying.
Miss Iraq, Sarah Idan, pictured at the UN headquarters in Geneva, before the 41st Session of the UN Human Rights Council.

In twitter responses Idan wrote: "This is inhumane. I'm speechless…
Freedom of speech is the base of democracy & must be protected."
The threat to remove her citizenship came after she had addressed the UN's Human Rights Council in what she said was her capacity as "a migrant woman from Iraq".
Having been Miss Iraq of 2017, she felt her mission was to represent her people on the world stage.
Idan listed human rights abuses that, she said, had contributed to the mass exodus of six million Iraqis displaced during conflicts since 2014.
She alleged that security forces in Basra had been "killing protesters who merely demand clean drinking water, electricity, and an end to corruption".
She claimed Iraqis had "fled terrible living conditions, ongoing terror attacks, and assassination of public figures, especially women".
Assyrians, Yazidis and other minorities, she alleged, are oppressed. "Iraq which was known as the cradle of civilizations has now become a graveyard for ethnic and religious diversity," she said.
Iraqis who fled Iraq believed that their government "showed more loyalty to Iran than to its own people. They see streets named after Khomeini who murdered hundreds of thousands of Iraqis".
Idan asked the UN body: "Why has this Council never adopted a single resolution for the human rights of the Iraqi people?
"How could you elect a government that oppresses its own people as a world guardian of human rights?" Miss Idan concluded.
Iraq's government recently was elected to the UN Human Rights Council. Its representative responded to Idan's criticisms, which she dismissed as "unreliable information."
The representative of Iraq said the comments were "not in line with the noble goals of this organization. They seem to be mixing up the victim and the henchmen.
"Iraq guarantees all its citizens the right to peaceful assembly and expression and the right to demonstrate. We have not one single detainee in our prisons detained because of their opinion."
Iraq's representative also told the Council:
• "Trials in Iraq are free."
• "We do not impose restrictions on social networks and we do not block websites."
• "Judges in Iraq have high salaries so they will not accept bribes."
The representative did not specifically contest Idan's claims that Iraqis had been killed while demanding water and electricity in the southern city of Basra, but did say Iraq was "working hard" to provide public services across the country.
As a child refugee in Syria in 2007, Idan had become inspired to become a musician by an Iglesias concert held in Damascus. She later went back to Iraq as a translator for the US forces there.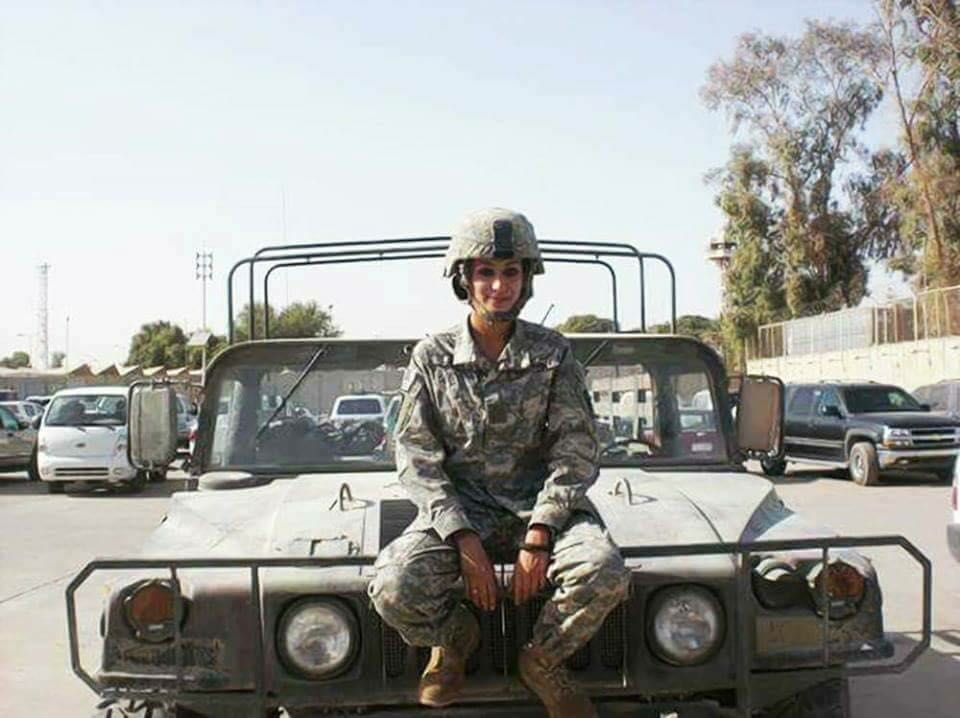 After obtaining a 'vocal performance artist' degree in the US, Idan began writing music and performing in Los Angeles. She composed and performed a song in an Egyptian movie "Monkey Talks" (El-Qird Beyitkallem), and also made musical contributions to several Egyptian television outlets in 2016 and 2017.
She plays piano, guitar and harmonica and can sing in English, Arabic, Spanish, Portuguese and French.
Idan represented Iraq at the Miss Universe pageant in December 2017 – the first Iraqi model to participate in 45 years.
In December 2017 she and her family were forced to flee Iraq due to outrage from many Iraqis over her posing for a photo with Miss Israel.