The majority of slaves in a shameful world history were Christians from Europe.
21 June 2020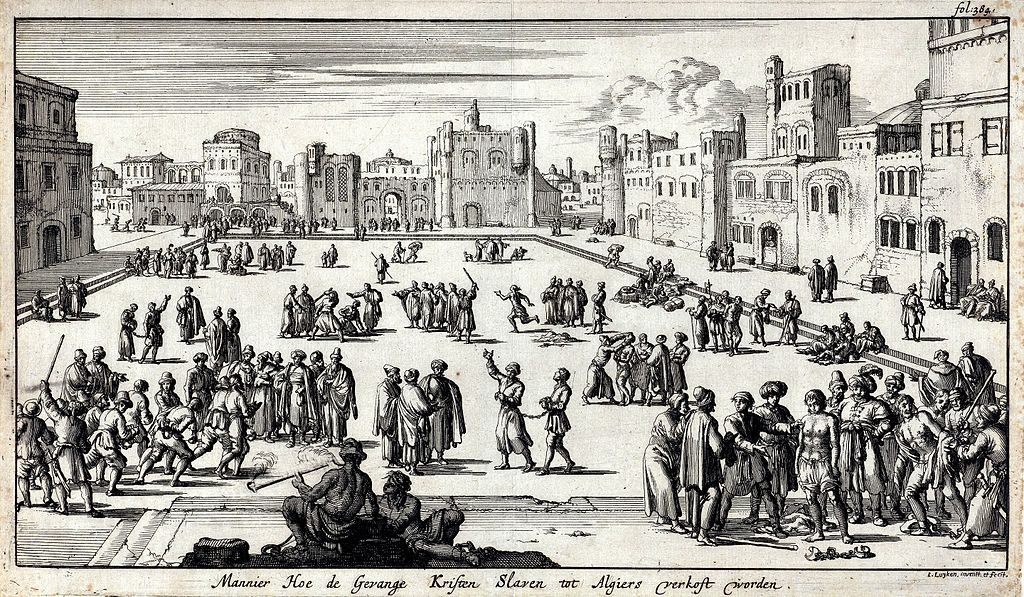 "The way Christian prisoners are sold as slaves at the Algiers market," reads the Dutch title under an engraving from 1684 by Jan Luyken. (Image source: Amsterdam Historic Museum/Wikimedia Commons)
By Amir Taheri, from Asharq al Awsat newspaper.
As the outrage inspired by the death of George Floyd in a botched arrest operation calms down, it may be time to consider what has been achieved by the anger it unleashed in dozens of cities across the world.