How a teenager discovered she was not who she thought she was. Her 'mother' was her kidnapper.
29 October 2019
That January day in 2015, 17-year-old Miché was told by other high school students that a new girl, Cassidy Nurse, who was three years younger, looked almost identical to her.
Initially, Miché didn't think much of it.
But when the two girls later met in the corridor, Miché says she felt an instant connection she couldn't explain.
"I almost felt like I knew her," she says. "It was so scary – I couldn't understand why I was feeling like this."
Despite the age difference, Miché and Cassidy began spending a lot of time together.
"I would say, 'Hey, baby girl!' And she would say, 'Hey, big sis!'" Miché recalls. "Sometimes I would go to the bathroom with her and say, 'Let me brush your hair, let me fix you up with some lip gloss.'"
When anyone asked Miché and Cassidy if they were sisters they would joke, "We don't know – maybe in another life!"
Then one day the two girls took a selfie together and showed it to their friends. Some asked Miché if she was sure she hadn't been adopted. "No! Don't be crazy!" she recalled saying in a recent BBC Outlook interview..
Miché and Cassidy went home and showed their families the picture, too. Lavona, Miché's mother, who called her daughter "Princess" and would take her to the mall and to the movies, commented on how similar the two girls looked.
Michael, Miché's father, said that he recognised his daughter's new friend – Cassidy's father had an electrical store where he sometimes shopped.
But Cassidy's parents, Celeste and Morne Nurse, gazed intensely at the photograph. They told Cassidy they had a question for Miché, and when the two girls next met Cassidy came out with it: "Were you born on 30 April 1997?"
"I said, 'Why? Are you stalking me on Facebook?'" Miché says.
Cassidy assured Miché that she wasn't stalking her, she just wanted to know when Miché had been born. So Miché replied that yes, she had been born on 30 April 1997.
In April 1997 a woman dressed in a nurse's uniform had walked out of a Cape Town hospital carrying a three-day-old baby taken from the maternity ward as the baby's mother lay sleeping. It was only by chance, 17 years later, that the stolen child had discovered her true identity.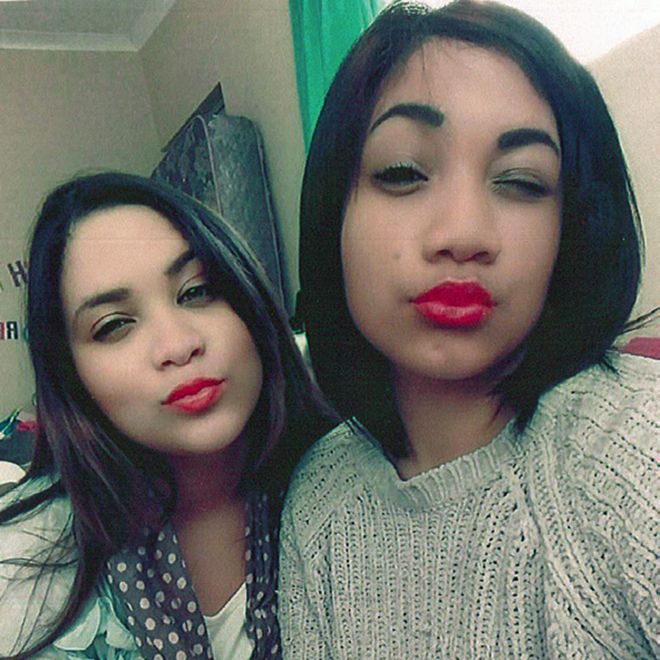 But that was not the end of the story – just the beginning of anguish and trauma for both girls and both families.
MORE FOLLOWS