Many hundreds of medical staff worldwide have died in the Covid-19 pandemic. But this New York doctor is the first to die under the strain.
30 April 2020
Breen, a 49-year old trauma doctor, had already contracted Covid-19, but had recovered from the disease.
After just a week and a half in recovery, she had insisted on going back to her work as head of the Department of Emergency Medicine at the New York Presbyterian Allen Hospital.
But she found she could not handle a 12-hour shift.
Dr. Phillip Breen, a retired trauma surgeon, told The New York Times: "My daughter tried to do her job, and it killed her."
She had recounted to her family the trauma of seeing so many patients die – some even before being removed from ambulances.
Dr. Breen said in her last few days his daughter had seemed "detached".
She took her own life on April 27.
It was her exposure to the severe psychological strain of dealing with her own and her patients' Covid-19 that led to her death.
"The tragedy of her death underscores that we must openly address mental health needs during the Covid-19 crisis," the hospital said.
On April 28, Columbia Medical wrote a tribute on its twitter account: Combia Medicine✔@ColumbiaMed
"Dr. Lorna Breen was a true hero. The tragedy of her death underscores that we must openly address mental health needs during the #COVID19 crisis, as even the bravest are vulnerable. Our hearts go out to her family, many friends, & colleagues. The @Columbia family stands with you."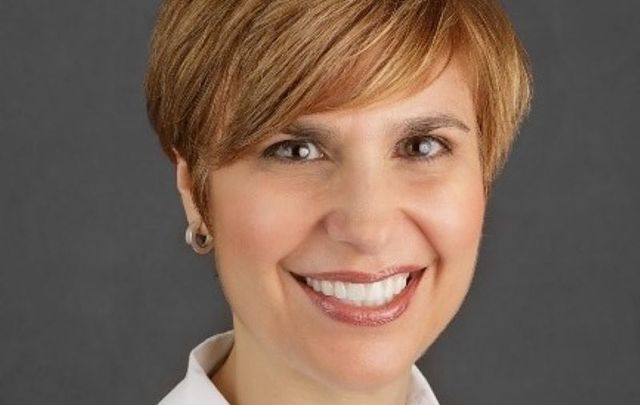 The Charlottesville Police Department in Virginia, where 49-year-old Dr. Breen had been staying with family, declared:
"Frontline healthcare professionals and first responders are not immune to the mental or physical effects of the current pandemic.
"On a daily basis, these professionals operate under the most stressful of circumstances, and the Coronavirus has introduced additional stressors.
"Personal Protective Equipment (PPE) can reduce the likelihood of being infected, but what they cannot protect heroes like Dr. Lorna Breen, or our first responders against is the emotional and mental devastation caused by this disease," the police chief's statement added.
New York City remains a hotspot for coronavirus within the US. As of Tuesday evening, there were more than 17,600 deaths in the city.
"She was truly in the trenches of the front line," Dr. Breen said of his daughter. "She went down in the trenches and was killed by the enemy on the front line."
Dr. Breen added: "She loved New York and wouldn't hear about living anywhere else. She loved her coworkers and did what she could for them."
Lorna's father added: "Make sure she's praised as a hero, because she was. She's a casualty just as much as anyone else who has died."