Conversion: for would-be asylum-seekers in Europe, is it just a case of pray-to-stay?
17 November 2021
Converting to Christianity is a long-established technique to avoid being sent back to any Muslim country. That's because there are clear statements in Islam's Hadith, authentic quotes attributed to Mohammad) that converting out of Islam is punishable by death.
Different Muslim countries enforce this to different degrees, but Christians in many parts of the Middle East are indeed persecuted, and the vast majority have either been forced to leave or have chosen to find a better life elsewhere. From these numbers there are very few former Muslims, so it's highly suspicious when Muslim refugees suddenly decide to become Christians after they leave their home countries.
The terrorist who was killed by his own bomb inside a taxi that had just pulled up outside a hospital in Liverpool, northern England, in November 2021 was, ironically, probably an Iraqi Kurd, a region where there is a semi-autonomous Kurdish government that does not persecute its own citizens.
The local Cathedral had been converting hundreds of migrants, mostly Iranian, and these migrants would then often use their new Christian status to support their asylum claims, saying they would face genuine persecution as Christians if they were deported back to Iran.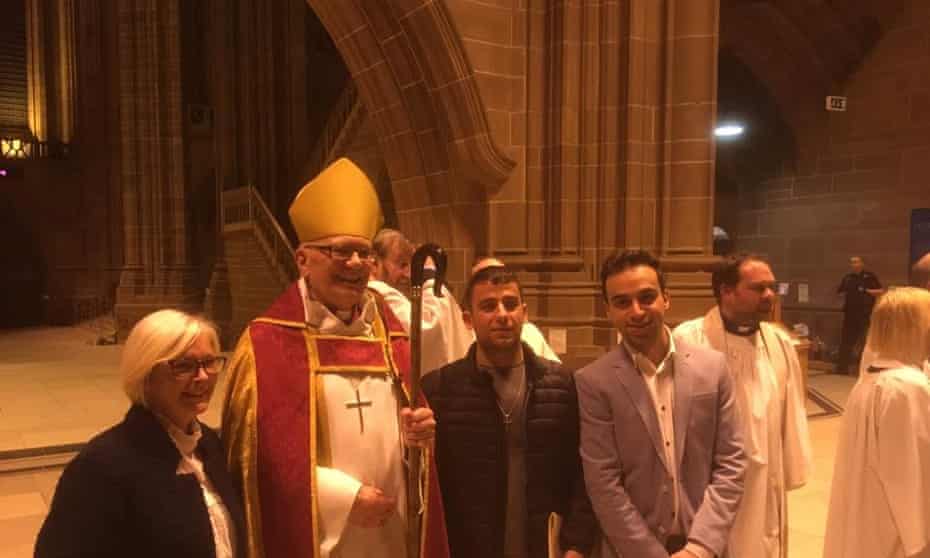 Cyril Ashton, an assistant bishop of Liverpool, said Swealmeen's confirmation was "one of hundreds I have conducted as a bishop, so I have no specific recollection of the individual".
He added: "The church takes confirmation seriously and I know that he would have been thoroughly prepared with an understanding of the Christian faith. It seems that, sadly, despite this grounding, the bomber chose a different path for his life."
A cathedral spokesperson said Swealmeen was baptised in 2015 and confirmed in 2017, but lost contact with the cathedral in 2018.
He was one of hundreds of migrants baptised and confirmed in the Christian faith – mostly Iranians, but some from Syria, Afghanistan and elsewhere – who have attended classes and services at the cathedral.
In 2014 a special Persian congregation – Sepas, which means "thanksgiving" in Farsi – was set up at the cathedral for Iranian converts to Christianity. By 2017 more than 330 people, including Afghan, Kurdish and Turkish migrants, had been baptised and more than 200 'confirmed in the faith'.
A court-case in 2017 illustrated the problems faced by the government in expelling false migrants. It ruled in favour of a migrant even though the judge said he had told lies in his evidence. He said all the defendant had to do was to demonstrate the "light burden" of showing there was a "reasonable" likelihood he could be telling the truth about the sincerity of his conversion.
Just why people of many nationalities try to become asylum-seekers inside the UK when they first arrive in other parts of Europe is not entirely clear. But the fact that people are keen to come, and are exploited by people-traffickers, is unquestionable.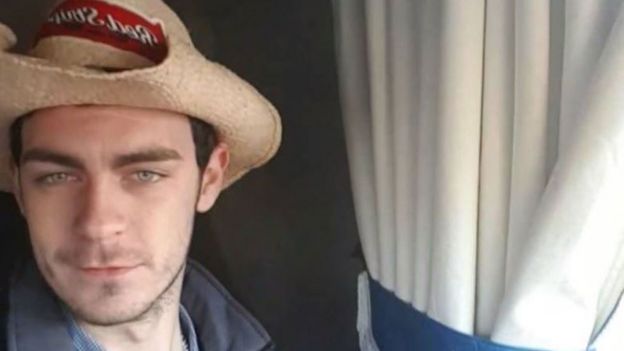 In 2019, an Irish truck whose owners registered their company in Bulgaria, fuelling suspicions that the trucker or his company was in cahoots with a smuggling ring based in eastern Europe. He smuggled 39 Vietnamese migrants inside a freezing container-lorry, and all of them died from lack of oxygen.
They were not, as the media had rushed to assume, desperate would-be refugees from war-torn Syria or even from Afghanistan.
Rather, the 30 men, one teenager and eight women were all from the Far East: Vietnamese using a Chinese-based smuggling ring, the British authorities have disclosed.
This rather undermined the instant experts, including a British representative of the Red Cross, who argued that if only Western Europe in general and Britain in particular would be more generous in providing immigrant visas or asylum, people from conflict zones or those living in poverty-stricken countries would not resort to dangerous journeys inside lorries or containers.
China has the world's second-biggest economy and has enjoyed rapidly rising living standards. Vietnam has made good economic progress in recent years. Experts say many Vietnamese and other would-be migrants are lured into taking risky voyages to Europe through being given false information about the high living standards they will enjoy and the social benefits to which they will be entitled. They do not have any real idea of how dangerous it is to be cooped up in trucks or, where this is done, to undertake sea voyages in unsuitable boats.
For years, illegal immigrants have tried to reach Britain by stowing away in trucks, often from the European mainland. In the biggest tragedy, 58 Chinese were found dead in a tomato truck in 2000 at the south-eastern English port of Dover.
The people-smuggling industry is fueled in part by the sympathy expressed by liberal Europeans for people from third-world countries, and a belief that anyone from anywhere in the world is entitled to live wherever he or she chooses. The asylum system, however, restricts the rights of asylum-seekers to those being able to show a "genuine and reasonable fear of persecution" in their home countries. It also says only the country where the would-be asylum-seeker first reaches has an obligation to give them this permanent shelter. Most would-be asylum-seekers, unless they have arrived in the UK or another European city by a direct air-flight, will have crossed several countries first.
Immigration not poverty is the prime reason for a Far Eastern influx into Europe.
It has been happening for several years – and not jut with the destination being the United Kingdom.
It is believed around 100 people were getting into the country annually through the scam at Dublin Airport – until the scheme was uncovered in January 2017.
Chinese people smugglers, known as 'snakeheads', would charge between €10,000 and €30,000 per smuggled person.
In the container disaster this week, the family of one Vietnamese woman say they paid thirty thousand pounds to smugglers who guaranteed to transport her from Vietnam to Britain. The BBC has reported that it understands this money has been paid back to the family now she is dead.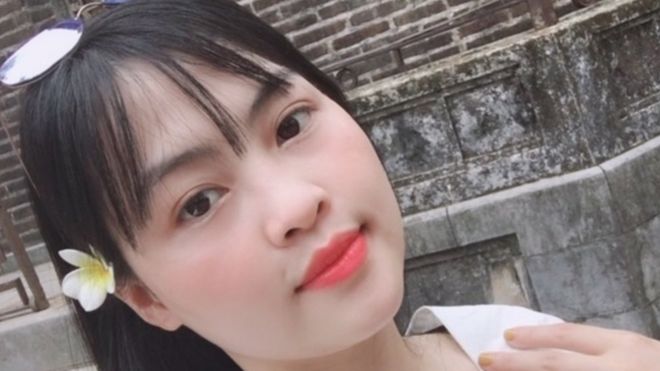 The immigrants had come to Europe by a different means – many may have been in Europe illegally for some time. They then boarded the country's national airline, Air Lingus, at a European city.
At Dublin's international airport, they were able to bypass Passport Control, Customs and Immigration.
Foreign nationals would follow the normal walk towards Immigration and be "intercepted"
The illegal immigrants were then brought into a room and given uniforms and high-visibility vests
They were ferried out of Dublin Airport to a car park in catering trucks that had permits to travel into and out of the normally restricted zones of the airport.
They ring was only uncovered by luck: one would-be illegal immigrant had missed his flight and was not intercepted on the tarmac by the smuggling ring, so reached passport control and was apprehended.
Three men aged 61, 56 and 28 – two of whom worked for Aer Lingus – were later arrested at the airport. Two of the suspects were foreign nationals. One, a former Hong Kong resident, was sentenced to four years in jail.
Ironically, the vehicle that drove the container this week had "Ireland" emblazoned on the windscreen along with the message "The Ultimate Dream". It started its journey in Dublin, police said.
Shaun Sawyer, national spokesman for British police on human trafficking, said Britain was perceived by organised crime as a potentially easy target for traffickers.
"We have to accept that we have permeable borders," he told BBC radio.