A new and surprising discovery. To determine if you have Covid-19, self-testing your own saliva is just as accurate as a nose-or-throat probe.
29 August 2020
Investigators showed that saliva "performed in a similar fashion as nasopharyngeal swabs to detect SARS-CoV-2 RNA in both symptomatic and asymptomatic persons," the study, published in the New England Journal of Medicine, determined.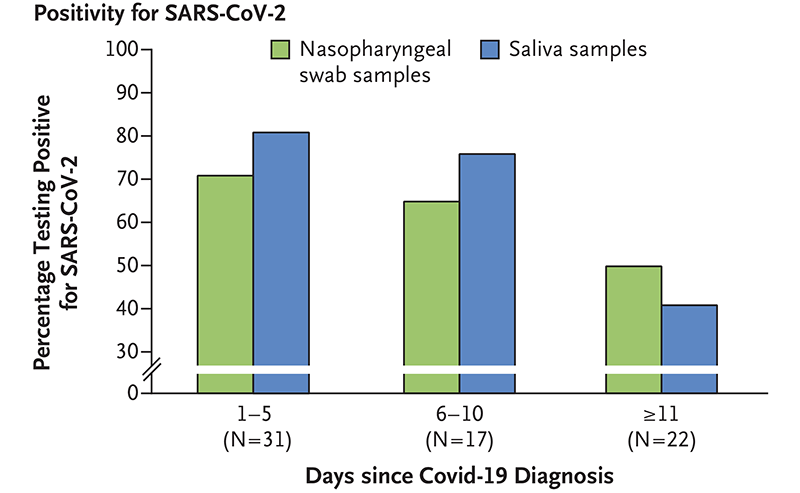 Three top academics from the world-renowned Yale University wrote a Comment piece to complement the research.
It set out the huge advantages to saliva collection by the person being tested.
It noted: "Collection of saliva by patients themselves negates the need for direct interaction between health care workers and patients. This interaction is a source of major testing bottlenecks and presents a risk of nosocomial infection.
"Collection of saliva samples by patients themselves also alleviates demands for supplies of swabs and personal protective equipment. Given the growing need for testing, our findings provide support for the potential of saliva specimens in the diagnosis of SARS-CoV-2 infection."